Future of payments showcased at MWC 2018
The Mobile World Congress (MWC) held in Barcelona, Spain attracts more than 100,000 people to the city every year, showcasing the most innovative solutions and products in the mobile industry. Briony Richter writes

The American technology licencing company showcased its Unified Payment Platform that supports retailers in improving the shopping experience for consumers by making the in-store, check-out, and payment process hassle free. The platform digitises payment, gift, loyalty cards as well as coupons and receipts.

The company also presented its Smart Ticketing platform. The mobile ticketing solutions offer great convenience and efficiency to commuters and transport operators. Using smart cards and smartphones, consumers can store and use their tickets electronically. This makes travelling hassle-free, without having to rummage through bags for paper tickets. The traveller simply taps their smartphone or card to continue their journey seamlessly.
Smartphones represented, indeed, 77% of total handset subscriptions in 2016 in the UAE.
Rambus Smart Ticketing solutions include:
HCE Ticket Wallet service: Enables transport operators to easily and securely transition tickets from physical to virtual smart cards.
HCE Ticketing app: Provides travellers with an intuitive interface to purchase, manage and use tickets on a mobile device.
Smart Cards: Enable ticketing, payment and ID applications on flexible, multiapplication, secure platforms.
Data Warehouse: Provides comprehensive analysis of a centralised database of customer trends and travel patterns.
The solutions are there to provide a simple travel experience through account-based ticketing.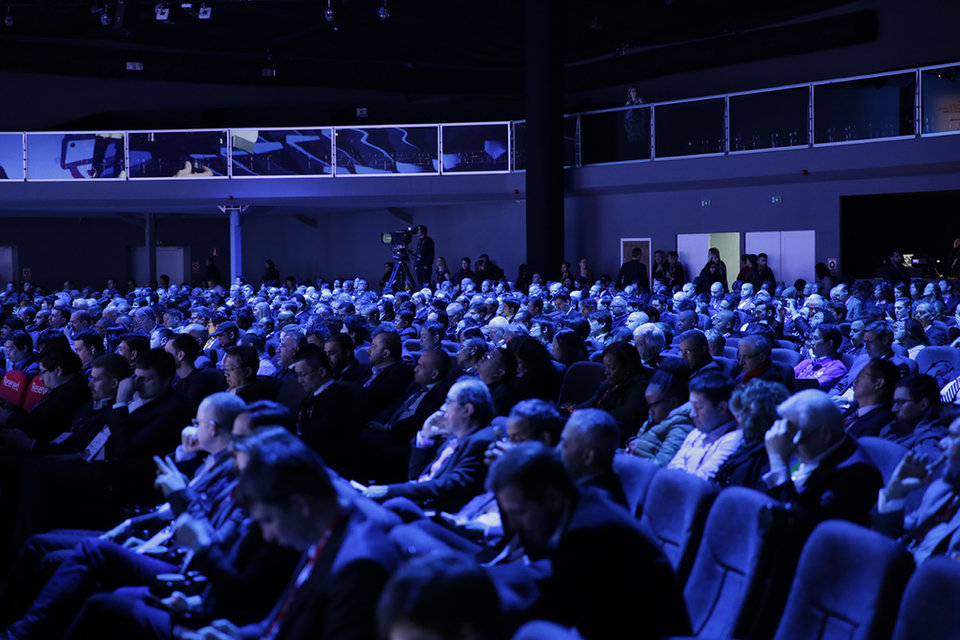 Credit: Mobile World Congress
Visa announced that it has signed 14 new technology companies, from across 10 countries.
The new technology partners join 'Visa Ready for Transit programme'. The programme works alongside the companies whose technology solutions are accelerating seamless, friction-free commuting with contactless payments. The aim is to make a bigger push for contactless payments available for commuting across the globe.
The Visa Ready certification enables transit companies to implement a more convenient and efficient experience for commuters worldwide using convenient and secure solutions.
Smartphones represented, indeed, 77% of total handset subscriptions in 2016 in the UAE.
Jason Blackhurst, senior vice president, innovation and strategic partnerships at Visa, said: "We're seeing renewed interest from transit-related companies around the world to learn how new innovations in payments can improve their customer experiences.


"Since launching Visa Ready for Transit, we've welcomed 16 world-class technology partners to the programme, ranging from small tech companies to multinational organisations. Each of these partners are empowered to help extend the benefits of Visa's digital payment technology to transit companies around the globe."

The 14 new partners all develop software or hardware to provide a more seamless experience for people using public transport around the world. The new partners include:
AS Ridango (Estonia) provides state-of-the-art transit solutions and services.
BBPOS International Limited (Hong Kong) distributes mobile point-of-sale (mPOS) technology.
Conduent Business Solutions (France) provides diversified business process services offering capabilities in transaction processing, automation and analytics.
Digicon (Brazil) specialises in the provision of access controllers (turnstiles), traffic controllers, parking control systems (parking meters), electronic time clocks and automatic ticketing systems for urban transportation.
FIME (France) works with transit operators to deliver the interoperability of fare collection systems to provide seamless travel to commuters.
Mennica Polska (Poland) is a leading Polish ticketing operator and automatic fare collection solutions integrator.
Paycraft (India) provides contactless, open loop products with capabilities of processing online and offline transactions.
Perto (Brazil) develops technology products and services for banks and retailers.
Planeta Informática (Brazil) provides solutions for secure online and offline payment systems and devices.
Quadrac (Japan) provides ultra-high-speed payment servers and proximity communication devices.
Schiedt&Bachmann (Germany) provides intelligent ticketing and information systems.
Spire Payments (Luxembourg) provides point-of-sale hardware and software solutions.
Smartran Ltd (United Kingdom) delivers smart business solutions utilising contactless EMV and NFC mobile applications.
T-Systems Ltd (United Kingdom) operates information and communication technology systems for multinationals and public sector institutions.
Visa Ready for Transit is part of the overall Visa Ready programme, which helps accelerate the adoption of new technologies including contactless payments in public transport. The Visa Ready for Transit programme was first announced in November 2017 with initial partners, Vix and Worldline.
IDEMIA is a global leader in trusted identities. In a society that is continually digitising, IDEMIA aims to give consumers the ability to interact, pay, connect, travel and even vote through digitally secure channels.
The company showcased its new smart card that holds a fingerprint sensor embedded in the card, allowing end users to biometrically send and receive payments instead of entering a PIN.
Some of the other highlights from IDEMIA's solutions are digital solutions for the connected car and a 'Know Your Customer' system for mobile on-boarding.
IDEMIA serves clients in 180 countries.
Smartphones represented, indeed, 77% of total handset subscriptions in 2016 in the UAE.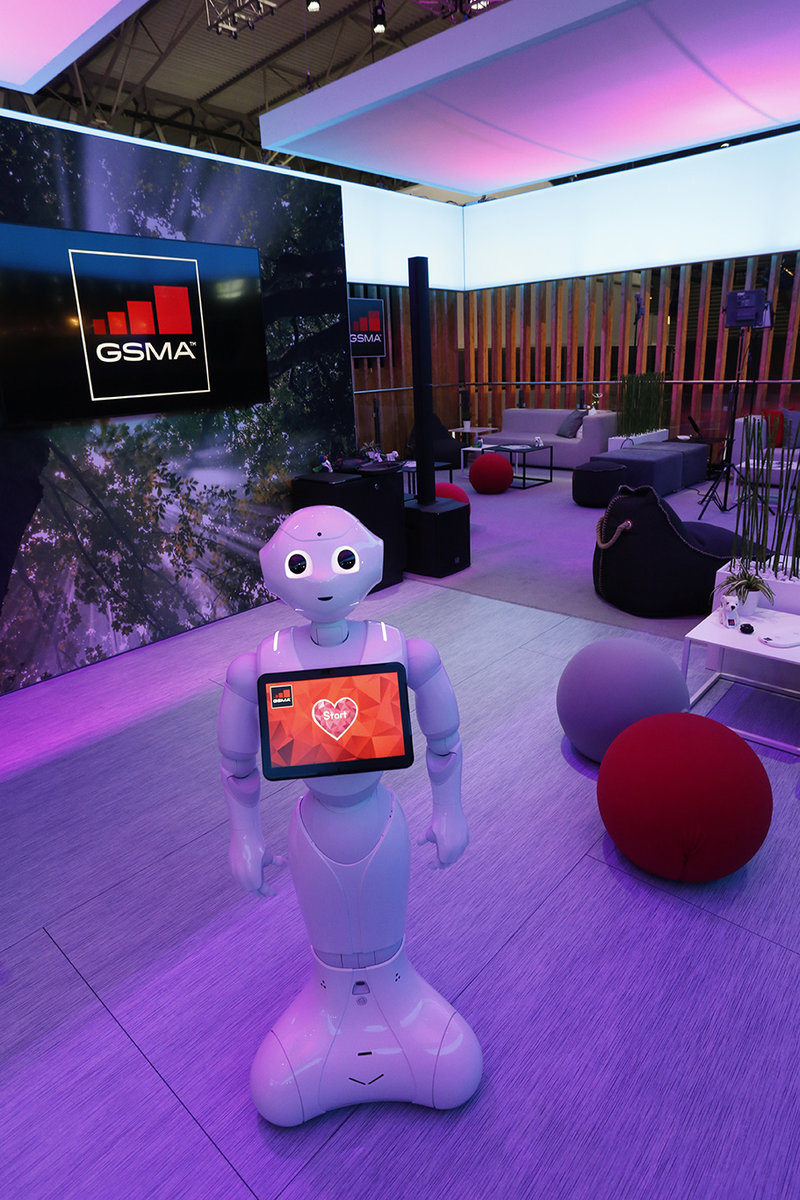 Credit: Mobile World Congress